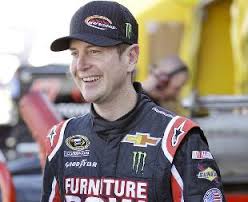 Kurt Busch will be testing an Indy car at Indianapolis Motor Speedway on Thursday.
Andretti Autosport team owner Michael Andretti will have Busch test a Chevrolet-powered car just two days before practice opens for the Indy 500.
Busch currently drives for Furniture Row Racing in the NASCAR Sprint Cup Series and says he has left the door open to compete in what is tagged as "The Double"—racing in the Indianapolis 500 and Coca-Cola 600 at Charlotte Motor Speedway in the same day—in the future.
Only three drivers have attempted "The Double"—John Andretti, Tony Stewart and Robby Gordon.