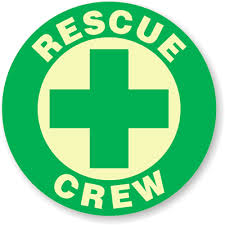 Emergency water rescue and Haz- Mat teams aren't cheap.
It costs a lot of money to train and equip these special units.
Every time they are called out it costs the government that funds them.
Soon Vigo County could charge you if your negligence prompts an emergency response.
In 2005 Terre Haute's City Council passed an ordinance that allows for that recovery of expense.
Indiana doesn't allow for technical or specialty response teams of the police or sheriffs department to recover the costs of making these responses.
If these special teams operate under the jurisdiction of the Emergency Management Agency, then they can bill for their services if you are negligent.
There is still a long way to go before this would become county law, but you might want to think the next time you cross a water covered road or do something else you have been warned against.