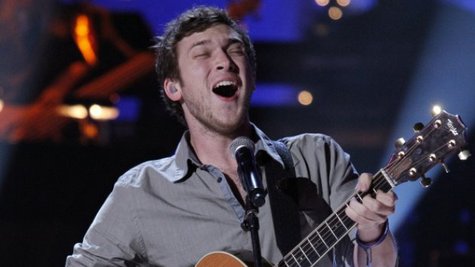 Fans of Phillip Phillips were probably surprised that the singer scrapped the final dates of his college tour, as previously reported, but in a Facebook message on Monday, he says he had to, on advice from his doctor.
"Hey guys, due to doctor's orders I have to postpone my last few tour dates. They will be rescheduled!" he writes. "Looking forward to seeing you all on the John Mayer tour this summer!"
So what's wrong with Phillip? A source tells The Hollywood Reporter , " He was playing six shows a week, and it's too much for him." Apparently, the singer's ongoing kidney issues -- which required surgery last year -- have led to exhaustion and dehydration. "His body doesn't bounce back, and he's been feeling run-down," says the source.
Phillip is expected to appear on the American Idol finale next week, but according to the source, it's not clear if he'll be well enough by then. But his dates with John Mayer, which don't get underway 'til July, should be unaffected.
Copyright 2013 ABC News Radio