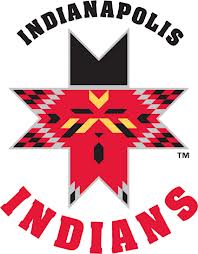 The Indianapolis Indians were on the road in Scranton, Pennsylvania Monday for game one of a 4-game series with the Rail Riders.
Andy Oliver had a great day on the mound for the tribe allowing just two hits in 6 scoreless innings. Oliver lowered his ERA to 2.82 and has struck out 44 batters in 38.1 innings this season.
Ivan DeJesus and Jerry Sands came in clutch with key two-out RBI and the Indians shutout the Rail Riders 5-0.
Game two will take place tonight at PNC field in Scranton/Wilkes-Barre, Pennsylvania.