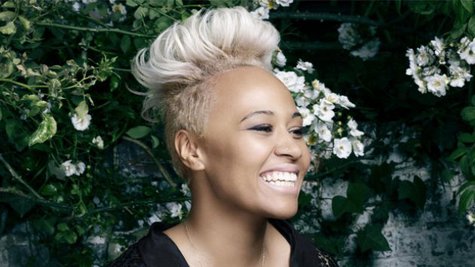 British singer Emeli Sande is one of the many artists featured on the soundtrack for Baz Luhrmann 's The Great Gatsby. She covers Beyonce 's 2003 hit "Crazy in Love," something she told ABC News Radio at the New York City premiere last week was difficult to do.
"You know, it was a very daunting thing to take on Beyonce," Emeli admitted. "But I tried to, you know. Nobody can do it like Beyonce, so I was just trying to bring my own interpretation, and doing it with Bryan Ferry 's jazz orchestra really made that possible."
Beyonce's hit for The Great Gatsby soundtrack was infused with live instrumentation and a cool jazz vibe, which paired nicely with the film, which is set in 1920s New York. The soundtrack's executive producer, Jay-Z , gave the 26-year-old the freedom to take on his wife's song however she liked.
"When I got into the studio they're just like, 'Do your own thing. Do what you would do,'" Emeli told ABC News Radio. "And I tried to do that."
Still, the singer did admit that one thing did influence her rendition of "Crazy in Love" -- the film itself.
"I was watching the scene the music was going to be played in," she said, "so that was definitely inspiring the delivery."
The Great Gatsby soundtrack comes out May 7; the deluxe edition will be available at Target exclusively. The movie itself, an adaptation of the classic F. Scott Fitzgerald novel, hits theaters May 10 with a cast that includes Leonardo DiCaprio , Tobey Maguire and Carey Mulligan .
Copyright 2013 ABC News Radio