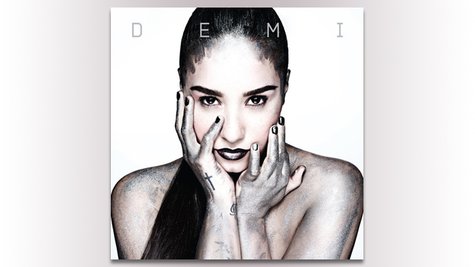 Don't want to wait until next week to hear Demi Lovato's new album, Demi ? You don't have to: the whole thing's currently online, with the singer's blessing.
On Monday, Demi launched a campaign on her website called Lovatics Speed Up Time . Fans were invited to make the titles of the album's songs trending topics on Twitter. When that happened, each song was released. By Monday night, all 13 tracks from the album had been unlocked: you can hear them at DemiLovato.com or on YouTube .
"You guys have been incredible today. I'm overwhelmed," the singer tweeted . "So many incredible fans...Thank you SO much...I'm so thankful for each and every one of you. I love you all!!"
One of the songs that fans are excited about is the forthcoming single "Warrior," which Demi had previously described as "very vulnerable," adding that she "poured" her "heart and soul" into it. The empowering ballad is reminiscent of Christina Aguilera's "Beautiful."
"Warrior" features Demi, who's battled personal issues in the last couple of years, singing, "I was broken and bruised/Now I'm a warrior/Now I've got thicker skin/I'm a warrior/I'm stronger than I've ever been/And my armor is made of steel, you can't get in/I'm a warrior/And you can never hurt me again."
Demi is officially released May 14.
Copyright 2013 ABC News Radio