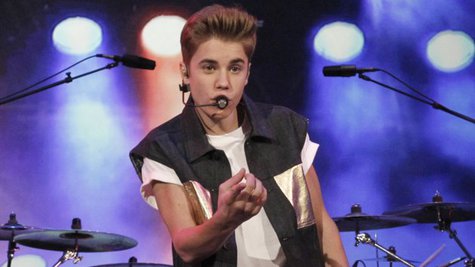 Justin Bieber may have made some public missteps lately, but his Muslim fans in Turkey are hailing him as a "great man" thanks to his actions at a concert in that country on Thursday.
E! Online reports that during Justin's concert in Instanbul, Turkey, he stopped the show twice to honor the Islamic call to prayer, which occurs five times per day. According to E!, fans were "shocked and delighted" at the gesture, calling the singer "respectful" and a "great man" via Twitter . One wrote , "I'm so proud of you, stop the concert to let the Muslims pray, proud to call you my idol."
But in less-than-positive news, Justin and his mentor Usher have been hit with a $10 million copyright lawsuit over Justin's song "Somebody to Love."
According to TheWrap.com , singer Devin Copeland and songwriter Mareio Overton filed suit in U.S. District Court on Thursday in Virginia, claiming that they wrote the song back in 2008. They claim a music talent scouting company played the song for Usher, and were told by Usher's then-manager, his mother Jonetta Patton , that the star wanted to bring Copeland on tour. Usher did a demo of a version of the song, they say, and posted it online. Eventually, Justin recorded it for his album, My World 2.0 .
Copeland and Overton claim that there are many similarities between their song and the Usher/Justin version, including the title, the time signature, the chorus hook, the structure and the chords. They're alleging copyright infringement, among other things, and are seeking "not less than $10 million."
Justin's camp hasn't responded to TheWrap.com's request for comment.
Copyright 2013 ABC News Radio