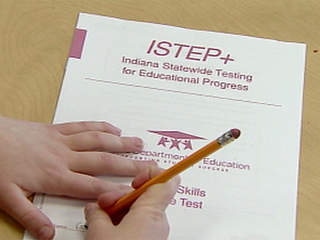 The state ISTEP exam seemed to run a little smoother Wednesday and Thursday after testing was suspended due to computer problems on Monday and Tuesday.
Online tests were reduced by half in an effort to slow online traffic and avoid slow downs.
Because of the computer system being overloaded employees of CTB McGraw Hill, the state contractor that supplies the ISTEP test, were on hand at the Department of Education monitoring the situation.
State School Superintendent said that their will be an investigation into the problems.
Schools have been given a three day extension to May 15 to complete testing.
The results are important not only to students but also to teachers and administrators who are all evaluated and sometimes compensated based on ISTEP results.