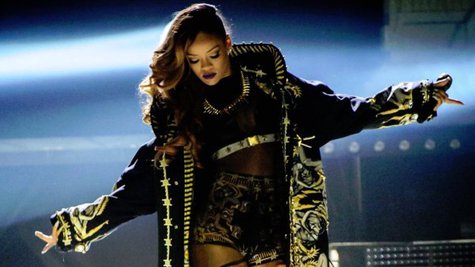 Only one woman in the entire world is sexier than Rihanna . Not bad, huh?
Of course, it's purely subjective, but Ri-Ri ranks second on FHM 's list of the 100 sexiest women in the world for 2013, trailing only actress Mila Kunis .
The list, which was compiled using the results of a reader's poll, is littered with pop stars: the top 20 alone includes Taylor Swift , Katy Perry and Beyonce . Further down the list are Selena Gomez , Jessie J and Britney Spears , among others.
You can review the full list at FHM.com .
Copyright 2013 ABC News Radio