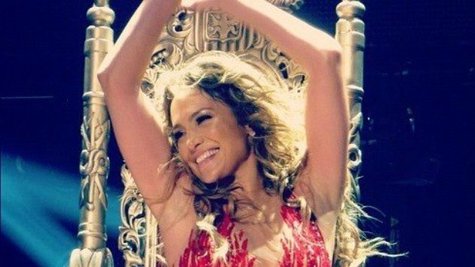 Warranted or not, Jennifer Lopez has a reputation as a diva, and now there's a report that her over-the-top demands have caused her to miss out on a huge gig.
The New York Post reports that J-Lo was being courted to perform this Tuesday at the opening ceremony of India's Premiere League cricket tournament: an event that regularly draws some 60 million viewers. However, the organizers reportedly balked at the list of perks insisted upon by her manager, Benny Medina . Among them: access to a private plane and numerous hotel rooms to hold her enormous entourage of stylists, assistants and a personal chef.
According to the Post, officials said no thanks to the star, and instead went with one of her former duet partners, Pitbull . A source tells the Post that J-Lo "effectively priced herself out of the event," adding, "It was an idiotic move because the audience for this event is huge. It's like the Super Bowl halftime show. Last year it drew 56 million viewers."
However, a rep for the entertainer tells the Post that the reason Jennifer isn't going to perform in India is because she's simply too busy. "An offer was made to perform; the date conflicted with Jennifer's current music recording schedule for an album due this summer," explained the rep.
Copyright 2013 ABC News Radio