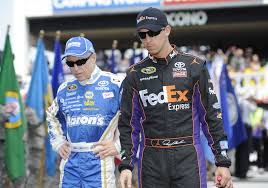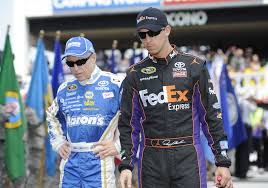 Mark Martin will race the No. 11 Toyota until Denny Hamlin is ready to come back to NASCAR after suffering a back injury in last weeks race at Fontana, CA.
Mark Martin wasn't scheduled to race this weekend in Martinsville Speedway. Brian Vickers is already slotted in to drive Martin's car for Michael Waltrip Racing.
Vickers has been noted as a possible replacement for Martin when he retires and is the top candidate to drive Martin's No. 55 Toyota during his absence.