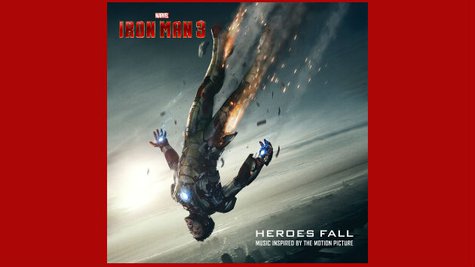 Imagine Dragons and Neon Trees are among the artists contributing new tracks to Heroes Fall , a collection of songs "inspired by" the upcoming superhero sequel, Iron Man 3.
Imagine Dragons has written an original song called "Ready Aim Fire" for the project, while Neon Trees contributes a track titled "Some Kind of Monster." Neon Trees also contributed a song to a similar "inspired by" soundtrack for Tim Burton's acclaimed 2012 film, Frankenweenie .
Other artists featured on the compilation include 3OH!3 , British pop star Robbie Williams , and alt-rock acts Passion Pit and AWOLNATION .
Heroes Fall is set to be released on April 30, while Iron Man 3 will hit theaters on May 3. It tells the continuing story of billionaire industrialist playboy Tony Stark, aka Iron Man, played by Robert Downey Jr . In this chapter, Stark's personal world is destroyed, and he must battle super-villain The Mandarin, played by Ben Kingsley .
Here's the track list for Heroes Fall :
"Ready Aim Fire" -- Imagine Dragons
"Some Kind of Joke" -- AWOLNATION
"Some Kind of Monster" -- Neon Trees
"American Blood" -- Passion Pit
"No Time" -- Rogue Wave
"One Minute More" -- Capital Cities
"Back to the Start" -- Mr Little Jeans
"Keep Moving" -- Andrew Stockdale
"Redemption" -- Redlight King
"Big Bad Wolves" -- WALK THE MOON
"BAD GUY" -- 3OH!3
"Let's Go All The Way" -- The Wondergirls featuring Ashley Hamilton and Robbie Williams
Copyright 2013 ABC News Radio