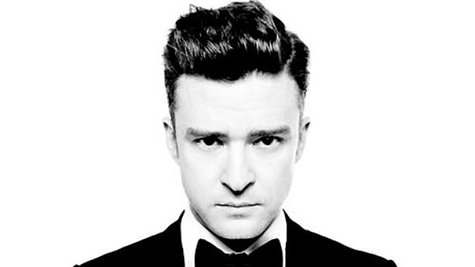 Fans everywhere are thrilled that Justin Timberlake has returned to the world of music with his best-selling new album The 20/20 Experience . But a new report claims that Justin was essentially forced to release the album -- in order to fulfill a contract he'd signed a few years ago.
According to The Hollywood Reporter , in 2009 Justin signed a partnership deal with concert industry giant Live Nation which insured him a massive payout in exchange for the rights to promote his tours. Under the deal, says The Hollywood Reporter , Justin received $20 million upfront. But as years passed and Justin continued to focus on film and not music, Live Nation started to wonder when he'd hold up his end of the bargain.
A source tells the publication, "There is a due date by which you have to start touring -- at some point, [Live Nation] has to call in the loan."
So the question, as The Hollywood Reporter notes, is whether or not Justin rushed the release of The 20/20 Experience so he'd have some new music to perform on the tour that he was contractually obligated to do. As the publication notes, Justin's manager told CNN that the album only took 20 days to make...and the time from its announcement to its release was a mere two months: highly unusual in the music business today.
Despite the anticipation of the new album, The Hollywood Reporter says that Live Nation was concerned that Justin would have problems selling concert tickets because "Suit & Tie" had a slow start on the chart. That's why they were so happy that Justin decided to team up with Jay-Z for a joint tour: that meant they could tour stadiums, which means bigger ticket sales. All in all, the tour is expected to gross $60 million, which is enough to cover Justin's outstanding debt to Live Nation.
A rep for Live Nation told The Hollywood Reporter , "Live Nation always envisioned an arena tour for Justin Timberlake. After their successful studio collaboration, Justin and Jay-Z approached us, and we are thrilled to promote their stadium tour."
Copyright 2013 ABC News Radio