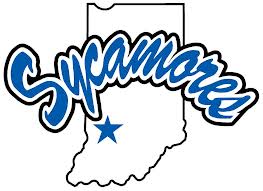 Indiana State held a pro day for the second consecutive year Tuesday.
Eleven current and past Sycamore players worked out Tuesday in front of Indianapolis Colts scouts including Johnny Towalid and Ben Obaseki.
Towalid ran the fastest 40 time clocking in at 4.46. He also recorded the highest vertical leap at 40 inches.