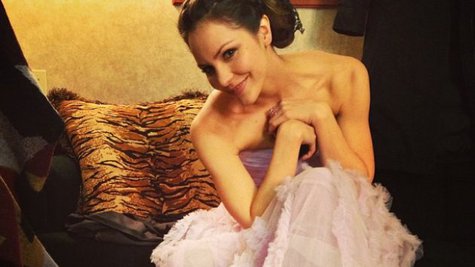 This week's American Idol results show will feature two different artists performing -- but in an unusual twist for the show, they'll be performing together.
American Idol alum and current Smash star Katharine McPhee will team up with OneRepublic for a performance of the band's latest hit, "If I Lose Myself" from their brand-new album, Native .
This is the second time that Katharine, who was the runner-up on American Idol season five, has worked with OneRepublic frontman Ryan Tedder. Ryan guest-starred on Smash last season, and also co-wrote a song called "Touch Me" for Katharine to sing on the episode. Ryan has also written and produced songs for Idol alums like Kelly Clarkson , Adam Lambert , Jordin Sparks and Carrie Underwood.
According to the Hollywood Reporter , the results show will also feature a third performer: season 11's Colton Dixon , who's been enjoying major success in the Christian music world.
Copyright 2013 ABC News Radio