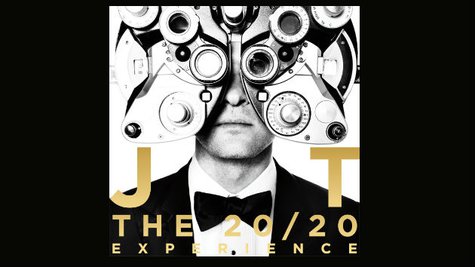 It wasn't quite a million, but it's still nothing to sneeze at: Justin Timberlake 's new album sold over 950,000 copies in its first week of release.
The 20/20 Experience sold 968 thousand copies, according to Nielsen Soundscan, giving Justin an easy #1 debut on the Billboard 200 album chart . It's his second chart-topping album, following the 2006 release FutureSex/LoveSounds .
This was Justin's best sales week to date; he moved 684 thousand copies of FutureSex/LoveSounds in its debut week.
Among male artists, JT had the biggest sales week in nearly five years: back in June of 2008, Lil Wayne 's Tha Carter III debuted with just over a million copies sold. But if you look at only solo male singers , excluding rappers, Justin's album had the third-biggest sales week ever. Only Usher and Garth Brooks have sold more copies of an album in a single week.
Overall, The 20/20 Experience has the 19th-largest sales week for an album since Nielsen SoundScan began keeping track of such data in 1991. Number one on that list? Justin's old boy band, ' NSYNC , which sold 2.42 million copies of the album No Strings Attached when it debuted in 2000.
Copyright 2013 ABC News Radio