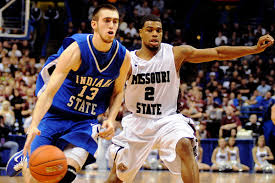 Jake Odum has earned two more awards for his performance this past season.
The ISU junior guard was named to the 2013 National Association of Basketball coaches All-District Team and was also named to the 2013 Lou Henson All-American Team.
Odum is the first player from Indiana State to be named to the Lou Henson All-American team, which honors the nation's top mid-major basketball players.