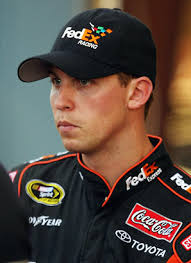 Denny Hamlin will not compete in a NASCAR event for about 6 weeks after sustaining a back injury in Sunday's wreck in California.
Hamlin was evaluated by doctors and say he won't need surgery but the L1 compression fracture in his lower back needs time to heal.
Hamlin has competed in 264 consecutive events in the Sprint Cup series which is 13th among active drivers.