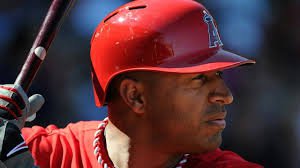 The New York Yankees completed a trade with the Los Angeles Angels on Tuesday.
The trade will give the Yankees star outfielder Vernon Wells and in return New York will pay $13.9 million of his $42 million obligation. The Angels will pay the rest.
Wells will get $11.5 million in 2013 and $2.4 in 2014. The maneuver gives the Yankees some flexibility in 2014 that would keep them under the luxary-tax threshold of $189 million.