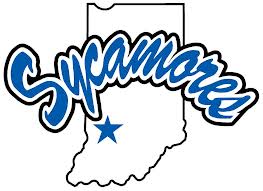 The Indiana State Sycamores have decided not to renew Rhett Smith's one-year scholarship for next season.
Smith didn't see much playing time last season playing in 11 games with only 19 minutes on the floor.
The 6-foot-7 forward already has a few Division II schools interested in him and will try and continue his basketball career elsewhere.