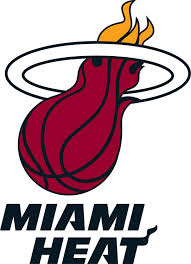 The Miami Heat took on the Orlando Magic Monday night in attempt to continue their win streak.
Miami seemed to struggle early in the third quarter almost giving up the lead then LeBron James threw down a dunk after missing a bad layup starting a huge run.
In the 4 ½ minutes after the dunk Miami went on a 22-2 run.
The Heat took control after that and coasted to their 27th consecutive win beating the Magic 108-94.
LeBron James came close to a triple-double with 24 points, 11 assists and 9 rebounds.
Mario Chalmers scored 17 with Chris Bosh and Ray Allen adding 12 each.
The Heat are playing great basketball and are only 6 games away from tying the NBA record for most consecutive wins in a season.
The Lakers set the mark in the 1971-72 season with 33 straight wins.
Miami will take on the Chicago Bulls on Wednesday in hopes of improving the streak to 28 wins in a row.