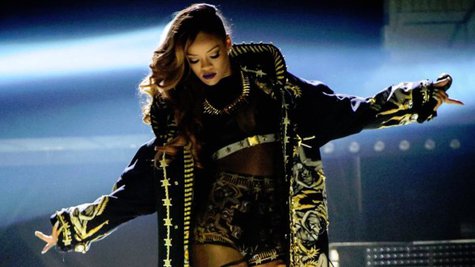 Rihanna fans with tickets to her Monday night show in Winnipeg are waiting with bated breath after word that the singer is once again experiencing a hang-up at Canada's border. "They held my trucks at the border!!! This is not a good look for Winnipeg! My stage is in those trucks, disassembled! #DiamondsWorldTour," Rihanna tweeted just hours before her concert.
The singer wrote that she and her buses were at Winnipeg's MTS Centre, but she warned that the delay could mean that her entire production would start later than scheduled.
This is the second time in just two weeks that Rihanna's envoy has hit a snag while trying to cross Canada's border. Last week, following shows in Toronto and Montreal, Rihanna's buses were searched after a drug-sniffing dog caught a whiff of marijuana. According to TMZ , a male passenger was cited after the pot was traced to him. Rihanna wasn't present during that incident.
Copyright 2013 ABC News Radio