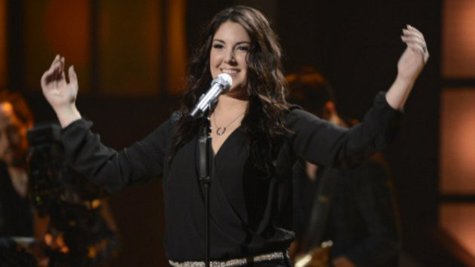 If an endorsement from the original American Idol means anything, then season 12 finalist Kree Harrison is well on her way to Idol glory.
Backstage after Wednesday night's show, Kree, who performed the Beatles' "With a Little Help from My Friends," told E! Online that none other than Kelly Clarkson reached out to her via social media.
"Kelly Clarkson tweeted me!" Kree said excitedly. "She said that she heard my [performance last week of] 'Crying' on iTunes and that I killed it and she can't wait to buy my record. That's pretty insane!"
What Kelly actually said on Twitter was, "Girl, just heard 'Crying' and it sounds killer! Can't wait to hear a full record from you! Good luck :)."
To be fair, Kelly also tweeted fellow finalist Amber Holcomb , to praise her for her performance of her victory song the previous week. "Holy cow you sang the crap out of A Moment Like This! Nicely done girl!," tweeted Kelly. Amber replied, "thank you sooo much!(:"
Copyright 2013 ABC News Radio