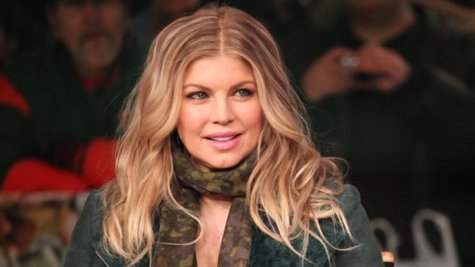 Fergie has baby on the brain. The pregnant singer couldn't stop gushing about her pending bundle of joy when she stopped by Thursday's Good Morning America to promote her latest business venture, a makeup collaboration with Wet 'n' Wild.
"We're thrilled," Fergie told ABC's Lara Spencer , referring to herself and her husband Josh Duhamel . "It's true when that moment occurs to you that there's going to be a human being growing inside of you, it's reality. ...It's amazing. And we're thrilled and so excited."
The singer, who confirmed in February that she and Josh were expecting their first child, is due in late August. And good thing, because the Black Eyed Peas ' leading lady has a lot to learn when it comes to the parenting department.
"You know what I'm just going to play it by ear," she said when Spencer asked if she was ready to be a mom, adding, that she'd "let the natural instincts kick in."
Meanwhile, Fergie hasn't lost the itch to write more music. "I'm just writing...just quietly being inspired at home on my balcony, wherever it hits me. [I'm] just writing things down, getting ideas."
When Fergie's not writing, she's pushing her Center Stage Collection, a collaboration with cosmetics brand Wet 'n' Wild. Fergie says became involved with the makeup company because the founder of the cosmetics brand is from her same neighborhood in California : "The founder of Wet 'n' Wild is actually from Hacienda Heights where I'm from...And it was such a weird coincidence. I had bought Wet 'n' Wild my entire life."
Copryight 2013 ABC News Radio