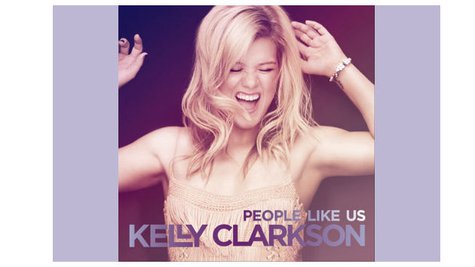 Now that she's had a time to "catch her breath," Kelly Clarkson 's readying the release of a new single. "People Like Us" will hit radio on April 8, according to Billboard .
"People Like Us" is one of three new tracks on Kelly's Greatest Hits: Chapter 1 disc, following "Catch My Breath" and the country duet with Vince Gill , "Don't Rush." Like her song "Stronger," this track is equally empowering and uplifting.
"Hey, I know what you're going through/Don't let it get the best of you/You'll make it out alive," sings Kelly. "People like us/we gotta stick together/keep your head up/nothing lasts forever...We are all misfits living in a world on fire." The song is reminiscent of one that Pink might sing, but maybe that's because it was produced by Greg Kurstin , who produced most of Pink's latest album, as well as "Stronger."
Meanwhile, "Catch My Breath" is still doing well on the charts, and has sold more than a million copies.
Copyright 2013 ABC News Radio