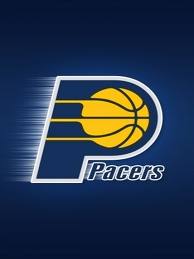 The Indiana Pacers were in Cleveland Monday night as they took on teh Cavaliers.
After dropping two in a row the Pacers were without forward David West.
Tyler Hansbrough started in place of West and scored 18 points with 11 rebounds proving once again that he can be a starter in the NBA.
Gerald Green led the Pacers with 20 points. Paul George added 14 and Roy Hibbert put in 12 as Indiana avoided losing three in a row for the third time this season beating the Cleveland 111-90.
The Pacers remain second best in the East while up 4 and a half games on Chicago in the Central Division.
Indiana will be back at home tonight to take on the Orlando Magic at Bankers Life Fieldhouse.
Tipoff @ 7:00 p.m. ET