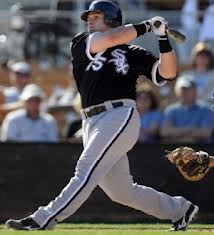 Former Terre Haute North star baseball player Josh Phagley has been optioned to Triple-A.
Phegley was a standout player at Terre Haute North and won Mr. Baseball in 2006. After performing well in spring training the Chicago White Sox have optioned him to their Triple-A team in Charlotte.
Phegley batted .360 in 13 games during spring training.