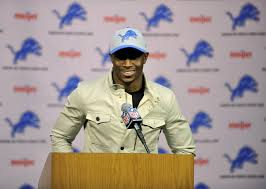 The Miami Dolphins recently released running back Reggie Bush and it didn't take him long to find a new home.
Bush came to terms with the Detroit Lions on Wednesday signing a 4-year $16 million contract. He adds more talent to an already explosive offense that ranked 3rd overall last season with 6,540 total yards from scrimmage.
Reggie Bush had an average year last season rushing for 986 yards for 6 touchdowns in 2012.