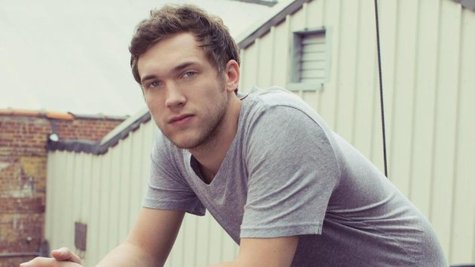 Ten months after he was crowned the champion of American Idol season 11, Phillip Phillips returns to the Idol stage Thursday night. He'll be performing his new single, "Gone Gone Gone" -- which is this season's "goodbye" song -- as one of the top 10 finalists goes home, but he says even though he won't be the one getting the boot, he's still a little uncomfortable about performing on the show.
"I'm a little nervous about it because I hate playing on live television," Phillip tells ABC News Radio. "So, that's gonna be a scary thing again, to have to get up, back up on the stage. But it'll be fun to see the familiar faces, you know, the producers and camera guys...and everything else. So, I'm really looking forward to that."
And what about the new judges? Does Phillip want to introduce himself to Keith , Mariah and Nicki ? "Yeah, for sure, I'm excited to meet them," he tells ABC News Radio, adding that he's also interested in checking out the contestants, because he hasn't had time to watch all this season.
In two months, Phillip will hand over his Idol crown to one of those contestants, but he says he doesn't have any hangups about relinquishing his title as American Idol champ, because mentally, he left that all behind long ago.
"I still don't feel like a champion, or anything. I'm just a normal guy who's playing music," he explains. "So, it's cool having people come up to me who didn't even know I was on Idol ...to me, it was just a TV show that I got lucky with."
Phillip, who recently wrapped up a stint opening for Matchbox Twenty , will kick off a headlining tour of colleges next week. He'll also appear on the March 22 installment of The Ellen DeGeneres Show.
Copyright 2013 ABC News Radio