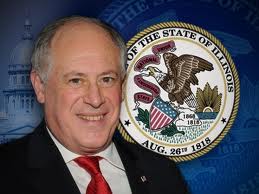 Gov. Pat Quinn wants the state's attorney general to appeal a federal court ruling that Illinois' concealed carry ban is unconstitutional.
Illinois is the only state with such a ban.
An appeal would put the matter before the U.S. Supreme Court.
Gun-rights advocates have argued that the prohibition violates the U.S. Constitution's Second Amendment. Attorney General Lisa Madigan said that she wants to see what lawmakers will do before considering an appeal.