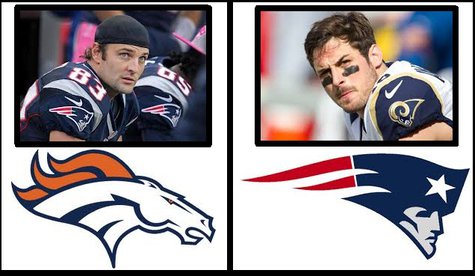 The New England Patriots acquired Danny Amendola from the St. Louis Rams Tuesday hours after letting Wes Welker sign with the Denver Broncos.
Payton Manning already has a pair of talented wide receivers and a weapon like Wes Welker could only improve the offense which ranked 5th overall in passing yards last season while averaging 283 yards per game.
The Patriots on the other hand, have signed Danny Amendola. A receiver of nearly the same stature as Welker, that ranked No. 65 overall amongst NFL receivers last season.
Amendola caught 63 passes for 666 yards and 7 touchdowns compared
Welker was ranked 8th overall amongst receivers with 118 catches for 1,354 yards and 6 touchdowns.