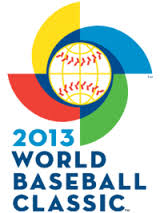 The United States beat Puerto Rico Tuesday night in the World Baseball Classic.
Gio Gonzalez pitched 5 scoreless innings for the U.S.
The Americans fell behind in all three games during the opening round but that wasn't the case Tuesday night as the U.S. led from the 1st inning against Puerto Rico.
David Wright helped seal the deal for the Americans as he drove in the final 5 runs with the final three coming in off a bases-loaded double in the 8th inning.
Wright is currently 7 for 16 in the WBC with a .438 average and 10 RBI's in four games.
The United States will face the Dominican Republic on Thursday.