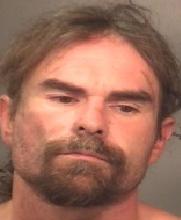 Terre Haute Police are searching for 38 year old Daniel L. Allen.
Police say that they tried to pull over Allen for a traffic violation but he took off and crashed.
He then fled on foot and now we know why, police say that he had meth ingredients inside his crashed pick-up truck.
If you know where Allen is, call Terre Haute Police.