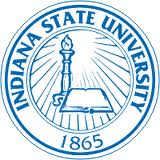 Purdue University president Mitch Daniels announced Friday, March 1, he'd frozen the university's tuition.
Now the question is will ISU do the same.
Vice president of business affairs and finance at ISU Diann McKee said it's a state requirement for them to raise rates every two years.
Over the past 6 or 7 years, ISU has lost about 10 million dollars in state funding.
School leaders say ISU is still the most affordable state funded university. Officials say they work to keep costs low.
So they really won't say just yet.
They do say that they are mindful of affordability.