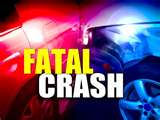 Six people were killed and five were hospitalized in two crashes that happened within minutes at the same spot on Interstate 65 in central Kentucky Saturday.
One of injured was Teutopolis native Gregg Lohman.
Lohman has been the drummer for country music star Kellie Pickler since 2006.
Lohman suffered a collapsed lung, two broken ribs and a broken nose.
He was airlifted from the scene to University of Louisville Hospital in Kentucky, where he has been recovering.