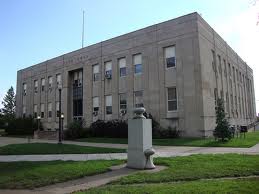 The Indiana Department of Local Government Finance is expected to give its approval to the 2013 city of Terre Haute Budget this week.
Assessed property values in Vigo County were down by more than $300 million in 2012.
That could mean a loss of between $2 and 3 million dollars in property tax revenue for the city government this year.
As a result, individual property tax rates will likely rise, meaning more local taxpayers will hit their 1- 2- or 3 percent property tax cap.
That means that the city will have to keep a close eye on the $79 million budget to make sure that expenditures do not out pace income.
That means that more cuts will be coming this year.
Recently the city council approved spending $20,000 for a consultant to come in and provide advice on how to run the city budget.
Budget information now comes from the mayor, the controller or the city's independent consultant.
Democrat Councilman Neil Garrison, recently told the Trib-Star that he wants another source of information.