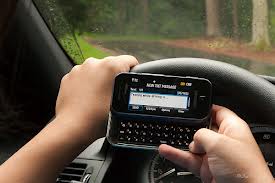 Texting and driving in Illinois is already illegal and soon it could also be illegal just to use your phone behind the wheel.
The Illinois House has approved a measure that would prohibit using cell phones while driving.
The bill now moves to the state Senate for consideration.
You could still talk but you would have to use hands-free devices or a speakerphone.
Chicago and 75 other Illinois communities already ban talking on phones and driving.