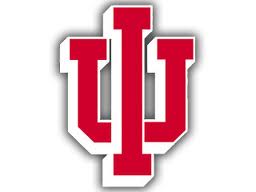 No. 2 Indiana lost to No. 14 Ohio State Tuesday night.
The Hoosiers put the Big Ten title up for grabs after losing to the Buckeyes 67-58.
Ohio State played solid defense and shutting down Indiana's shooters and taking them out of their comfort zone.
Indiana held it close at 50-48 with 7:07 left to play but Deshaun Thomas and Aaron Craft scored 9 points on a late surge to give the Buckeyes the win.
Cody Zellar led the way for Indiana with 17 points while Christian Watford finished with 12.
Zellar and Victor Oladipo were recognized in pregame for joining the school's 1,000 point club.
Indiana will head to Michigan for their final game of the season on Sunday, March 10.
Tipoff @ 4:00 p.m. ET.