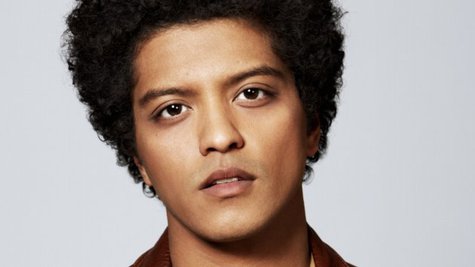 Thanks to a nicely-timed sale at Amazon.com, Bruno Mars' album Unorthodox Jukebox has ascended to the top of the Billboard album chart. This is Bruno's first #1 album.
Amazon offered the disc for just $1.99 starting last Tuesday, which boosted sales of the disc considerably; it sold 95,000 copies last week, according to Nielsen Soundscan .
Unorthodox Jukebox has now been certified platinum for sales of a million copies, and has spun off two big hits: "Locked Out of Heaven" and "When I Was Your Man." That last song is Bruno's 10th straight top-10 hit, and his 11th to top the one-million-download mark.
Bruno's Moonshine Jungle world tour kicks off in June; some dates have already sold out, while 25 additional dates go on sale this Friday.
Elsewhere on the chart, look who's back in the top 10: Adele, with her album 21. The disc jumped to #10 on a 17% sales gain following her performance on the Academy Awards, even though the disc doesn't include her Oscar-winning hit "Skyfall." This is the first time the two-year-old album has been in the top 10 since early November.
As for "Skyfall" itself, after a full week of post-Oscar sales, it's now jumped to #10 on the Digital Songs Chart, on a sales increase of 88%.
Copyright 2013 ABC News Radio