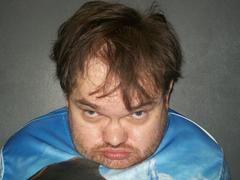 An investigation that started in October 2011 by the Indiana State Police Crimes Against Children Unit, has led to the arrest of a Spencer man.
State Police served a search warrant on a home in the 200 block of East Wayne Street back in January 2012 in Spencer. Police say that is when it was discovered that 32 year old Forrest Walker had disseminated child pornography to an undercover police officer via an internet peer-to-peer file sharing network.
Police say that Walker also possessed hundreds of images and video of child pornography. Walker was arrested Friday by members of the Indiana State Police and Indiana Internet Crimes Against Children Task Force.
Walker was charged with one count of Child Exploitation, a Class C Felony, and one count of Possession Child Pornography, a Class D Felony.
He is being held on a $20,000 bond at the Owen County Jail.