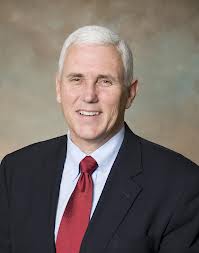 If you want to have lunch with Indiana Governor Mike Pence then here's your chance.
Pence will be attending a lunch sponsored by the Terre Haute Chamber of Commerce next Thursday March 7th. Organizers say it's a great way to learn what the Governors plans are and to address local concerns.
Lunch with the Governor at the Idle Creek Banquet Center won't be cheap.
Doors open at 11:15 and it will cost you $50 for non chamber members.