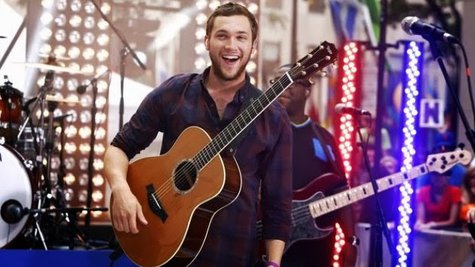 While Candice Glover , the most recent American Idol winner, has so far failed to set the charts on fire with her single, last year's champ is still going strong.
According to Billboard , Phillip Phillips ' latest single, "Gone Gone Gone," has just climbed into the top 40. His debut single, "Home," reached #6 this past January. That makes him the first Idol champion in five years to score not one but two top 40 hits from a debut album. The last winner to do it was David Cook , who notched two hits with "Light On" and "The Time of My Life."
Phillip, who canceled tour dates earlier this year due to a medical issue, appeared on NBC's Today show on Friday and performed those two hits, as well as his song "Man on the Moon." He kicks off a summer tour with John Mayer on July 7.
Copyright 2013 ABC News Radio