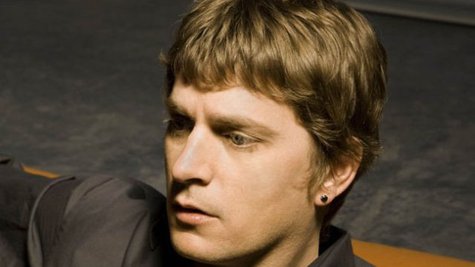 Matchbox Twenty frontman Rob Thomas is a pretty clean-cut guy now, but it wasn't always that way. In fact, his life used to be full of toxic relationships and drugs, until he straightened himself out...and he says his wife and son were a big part of that process.
Speaking to the Huffington Post Canada , Rob says, "When I was young I used to think I had to create drama around my personal life so I could write about it...I was trying to get into horrible relationships that I knew would fall apart spectacularly, so once they did I could write about them."
After Matchbox Twenty hit the big time, Rob also enjoyed the rock and roll lifestyle and the drugs that came along with it, but his marriage to his wife Marisol 13 years ago changed all that, as did becoming a dad. He has a 14-year-old son, Maison , from a previous relationship."
"After Maison was born there was a sense of understanding the idea of mortality more clearly...It made me rethink the choices I made," Rob tells the Huffington Post. "We had periods when we [as a band] were doing a lot of cocaine...then one day, we stopped. But a lot of that had to do with my wife. Being married to someone who's stable and having a son makes you think about better choices."
Or, as Rob puts it, "I didn't want my son to come onto Huffington Post and see my mugshot."
Rob and Matchbox Twenty are currently on the road this summer on a co-headlining tour with the Goo Goo Dolls .
Copyright 2013 ABC News Radio