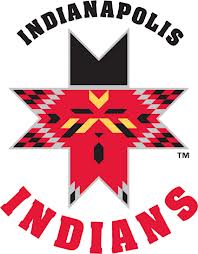 The Indianapolis Indians dropped game three to the Rochester Red Wings on Thursday.
The game was tied 1-1 until Rochester unleashed on the Tribe with a 5 run 5th.
Former Indians infielder Jeff Clement was a part of that 5th inning rally as he hit a 3-run jack for the Wings.
The Indians managed to answer with 3 runs in the bottom of the 5th but that was it.
It was a struggle for Indianapolis the rest of the way and Rochester ended the day with an 8-4 win at Victory Field.
Game four will take place tonight.