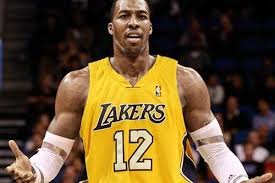 It has been reported that it is not likely Dwight Howard will re-sign with the Los Angeles Lakers.
Howard doesn't like LA coach Mike D'Antoni's system and is unhappy with playing as the other guy to Kobe Bryant for who know's how many more seasons.
Howard says he would take a smaller offer and three teams are already expected to meet with the 6-foot-11 240 pound center once teams are able to contact free agents on July 1st.
The three teams interested are the Dallas Mavericks, Atlanta Hawks and Houston Rockets.