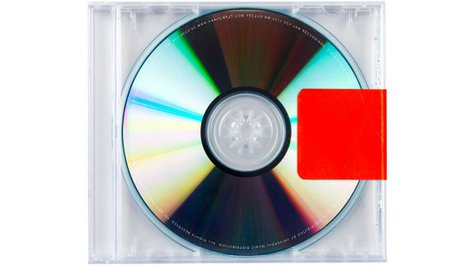 Kanye West has plenty to celebrate: not only is he a first-time dad to daughter North , but his new album, Yeezus , has debuted at #1 on the Billboard album chart.
According to Nielsen Soundscan, Yeezus sold 327,000 copies its first week in stores, making this the biggest sales week for a rap album since Drake's Take Care debuted at #1 in 2011 with 631,000 copies.
Yeezus, which has gotten rave reviews from critics, is Kanye's sixth straight number-one album, including his Jay-Z collabo Watch the Throne . That means he's tied with both Eminem and Nas for the record for second-most #1 rap albums in history. Only Jay-Z has more, with 12.
Further, only two albums have sold more copies this year in their debut weeks than Yeezus: Justin Timberlake's The 20/20 Experience and Daft Punk's Random Access Memories.
Now for the bad news: Yeezus marks Kanye's lowest first-week sales tally ever. Even his debut, The College Dropout, which didn't reach #1, had first week sales of 441,000.
Copyright 2013 ABC News Radio