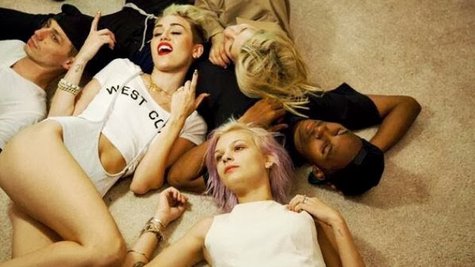 Looks like fans like the "new" Miley Cyrus . The singer's racy video for her track "We Can't Stop" racked up 10.7 million views across VEVO in the first 24 hours after it premiered. That's a new record -- the previous record holder, Justin Bieber 's "Beauty & a Beat," scored 10.6 million views.
The video, directed by Diane Martel , features Miley and her crew of friends at the most bizarre party ever: the activities include twerking, making out with dolls, chopping off body parts, eating sandwiches full of money, dancing with enormous teddy bears and a dude making a skull out of french fries.
Miley performs "We Can't Stop" live for the first time on Tuesday night on Jimmy Kimmel Live. Then she'll fly across the country for appearances on ABC's Good Morning America and Live with Kelly & Michael on Wednesday.
Copyright 2013 ABC News Radio