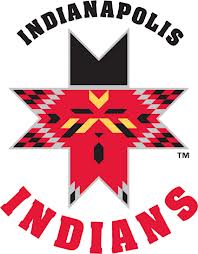 The Indianapolis Indians took game-one of a 4-game series against the Rochester Red Wings at Victory Field on Tuesday.
Chase d'Arnaud gave the Indians just enough to win as he hit a two-run homer put the Indians up 5-0 in the 6th.
Starter Kris Johnson pitched 4.2 scoreless innings and allowed just two runs over 7 frames as the Tribe went on to beat the Red Wings 5-3.
The Indians play game two tonight at 7:05 pm.