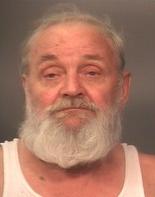 72-year-old John Johnson who's accused of shooting a man multiple times remains in the Vigo County Jail.
Police say that he shot Ryan Christian last Friday night.
Johnson is being held on a felony charge of attempted murder. He will make a court appearance Wednesday. Christian is being treated at an Indianapolis hospital.