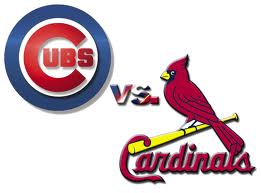 The St. Louis Cardinals hosted their long-time rival the Chicago Cubs on Thursday in the finale of a 4-game series.
Only down 2-1 the Cubs had a ray of hope until Allen Craig hit a two-run RBI single during a 4 run 6th inning to put the Cards up 6-1. Craig leads the Cardinals with 55 RBI.
Lance Lynn earned his 10th win of the season allowing just one run off three hits through 6 innings.
Cards win 6-1 over the Cubs.
For a look at all MLB scores from Thursday, June 21 click the link below...